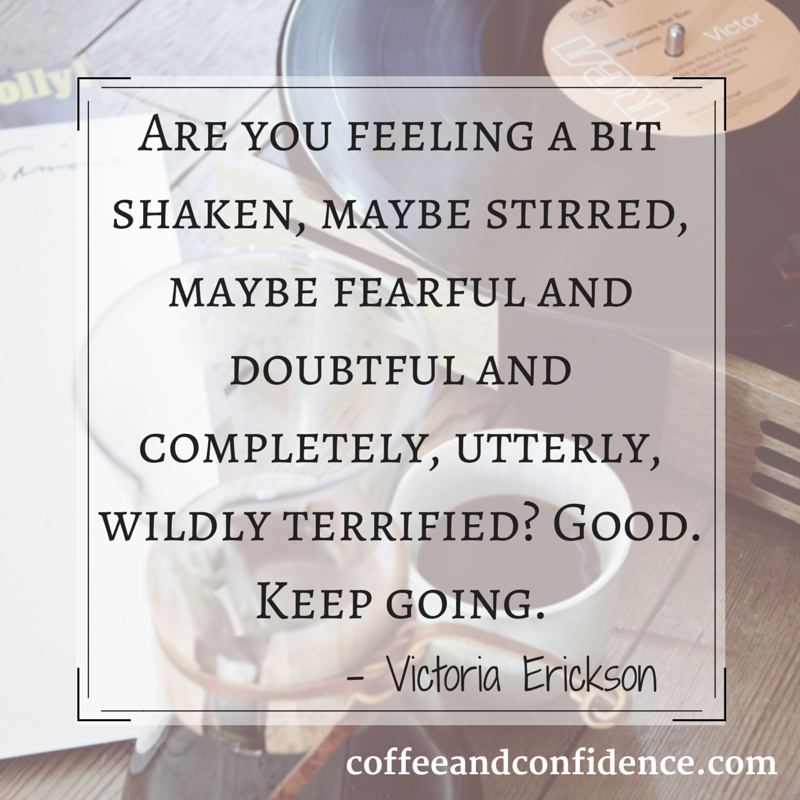 You keep waiting for it to get easier.  The writing.  The expression.  The honesty with yourself.  The accepting of who you really are.
You show up, day after day and do the hard things.  You feel with all your heart.  You work with all your might.  You do the next right thing.
Show up.  Create.  Share.  Repeat.
It should get easier, right?
The process eventually becomes routine.  But sharing is always scary.
Art is just one way of baring one's soul.  It may be with words, music, or color.  But art is more than just sharing thoughts and ideas.  Art shares emotion.  Raw and unrefined emotion.
There's no way to tame your art.  If you try, it becomes watered down and unappealing.  Like iced tea left in the sun too long.
Art that resonates with people has a shared emotion with the observer.  It portrays a deep emotion that can't be explained without an experience.   Real, raw, emotional art strikes a chord of understanding, empathy, and insight.
There's nothing easy about being real.  Real means vulnerable.
That's scary.  Your human nature is to protect yourself from harm and painful experiences.  So you hide and try to blend in with the scenery.  But your spiritual nature is to be whole and understood.  And so, there is a constant war of revealing your soul and hiding your heart.
It takes both soul and heart to make art.
I don't believe it ever gets easier.  It just becomes a necessity.  Like breathing.  The artist must create and connect.
Courage doesn't mean you're not afraid.  It means you do it afraid.
Be strong and courageous.  Don't give up.
Show up. Create. Share. Repeat.
What are you doing every day to show up and do the next right thing?  Do you find it easier to share your art as you become better at it?  Share your comments here.