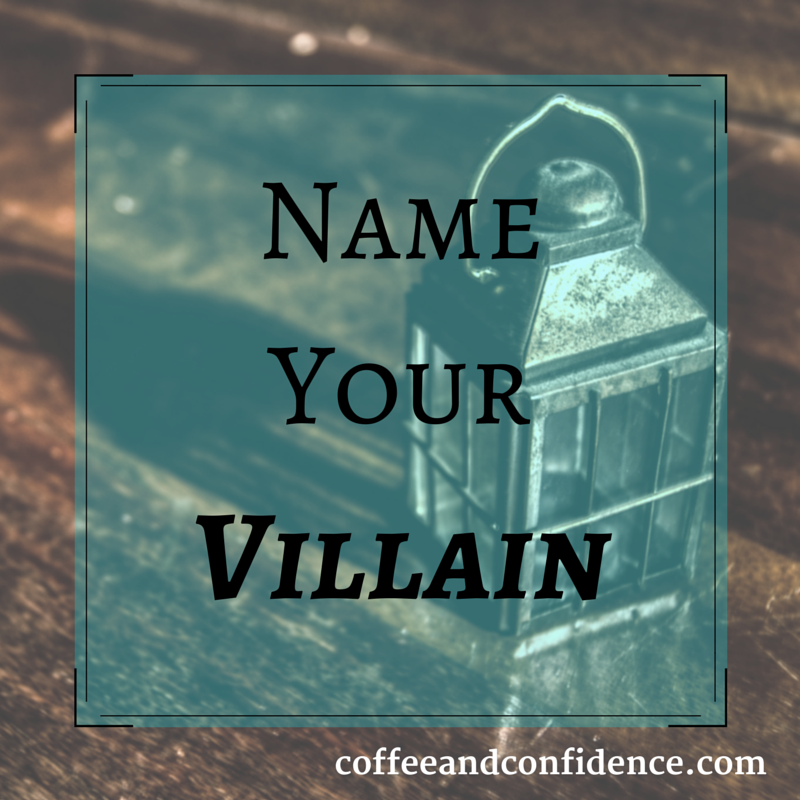 The villain in a story is a cruelly malicious person who's motives and actions are wicked.  He's intent on bringing down the hero and victims to get what he wants.  Domination.
There is a villain in you.
As you try to make a place for yourself and your creative work, you hear a voice from inside, telling you all the reasons why you can't.  Why you shouldn't.  Why it's a waste and no good.  It'll never amount to much.  It's fake.  Who are you kidding?
We call it fear.  But fear starts somewhere.  You were not born afraid.
We teach our toddlers not to touch a hot stove.  Don't run in the road.  Don't talk to strangers.  We have to teach our children fear.  There are real dangers out there that they don't understand.
This voice of negativity is fear, but where did it come from?  Who taught you to fear your creativity?  
I suggest you start at your earliest memories and think about your influencers.  There was someone who told you it was no good.  Shamed you.  Or told you it wasn't worth pursuing.
That person has a name.  Maybe they meant well.  Maybe they aren't truly evil.  Maybe they wouldn't even remember the incident.  That's okay.  That's the voice that keeps whispering in your ear when you're working on your craft.
That voice of fear now has a name.  And it's not you.
The fear that has kept you from following your creative passion has been trying to keep itself safe.  Because you learned that your art was not a safe place to live, fear whispers a warning every time you approach it.
What can you do about it?
Change your mind.  It takes time, but you can slowly introduce your fear to your creativity in measured and safe increments.  You have to re-train yourself to accept creativity as a natural and comfortable place to be.  Like the seashore or a cool forest.
Start a journal, sketch pad, paint by number.  Use your creativity is small and enjoyable ways regularly.  Tell your fear that you're not jumping off a cliff or going to live on a deserted island.  You're only taking a walk on the beach and smelling the flowers.
Completely safe.
It's important that you keep your inner artist safe.  Don't show your work to people you know will be critical.  Don't take it on a roller coaster.  And don't starve it.  Nurture it and encourage it.
Tell that voice of fear to hush.  Call it by name.  Realize that it's not your voice.  It's someone else's.
You don't have to listen to it anymore.
How old were you when you were taught to fear your creativity?  Comment here.