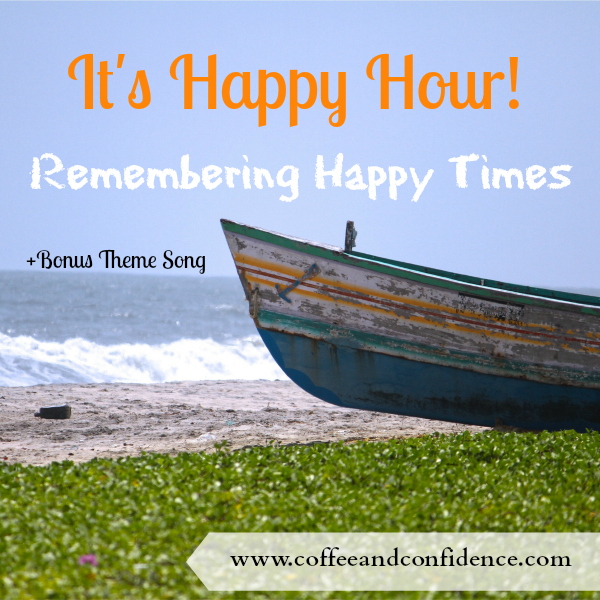 Happiness is not a thing.  It's not a place.  It's not an event or a position.  Instead, happiness is thousands of things.  Big and small.  Happiness is made up of moments, memories, choices, and pleasures.
Sometimes you have to remind yourself to be happy.  It can be so easy to have your vision clouded by negative events.  When things go wrong, it becomes an all encompassing focus.  But how many things can you still enjoy in the middle of a crisis.
It might just be human nature to focus on the bad and forget the good.  It's easier to point out the flaws than to compliment the talents.  We remember sad times, things that made us angry, times of injustice, and people who hurt us with such clarity that the feelings stay fresh and on the surface.  Yet the things that make us happy fade quickly into oblivion.  Negative feelings stick, while happiness fades.
Remember happiness. 
It takes conscious effort.  I don't know why.  It. Just. Does.  But it's worth the effort to turn the tide.  Remember the things that make you happy and let the adverse times fade.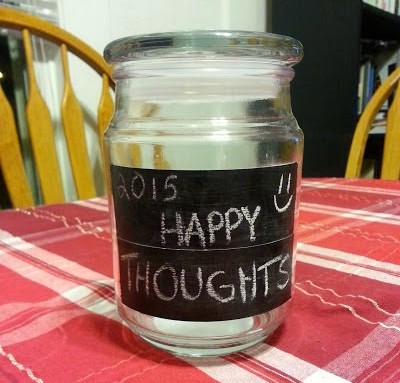 At the beginning of this year, I created a Happy Thoughts Jar for my family.  The idea is to write down as many events as possible that made us happy throughout the year and put them in the jar.  Then, at the end of the year, we will sit together and read through our Happy Tags.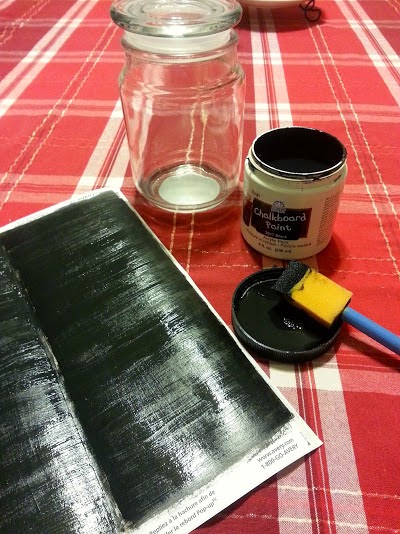 I made up these Happy Tags, printed and cut them apart.  Then I glued the edges together with hot glue to create a booklet.  The tags will easily tear off one at a time.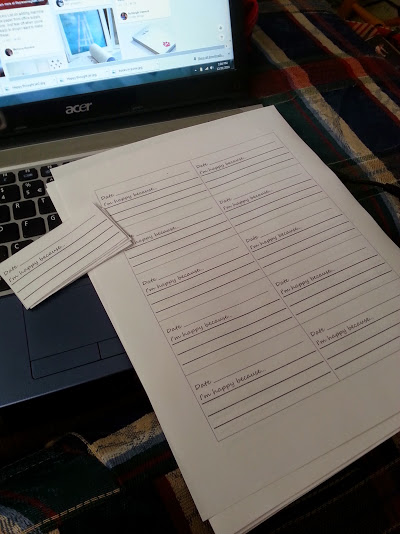 I glued a long piece of jute to the booklet and tied it around the jar for convenience.  We tend to write down significant things on these.  Like a new purchase.  A surprise visit.  A family event.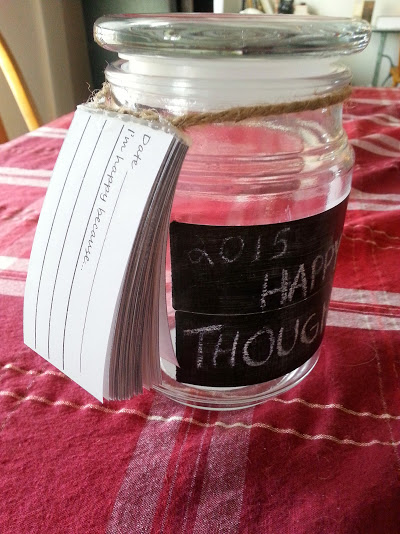 Gratitude List.
If you want to go more in depth with your remembrance of happiness, consider a Gratitude List.  Keep a journal or notebook with a running list of thing that make you happy on a daily basis.
It's okay if you repeat some of the same things every day.  Coffee makes me happy every day.  So does a good-morning kiss from my hub.
You will quickly see patterns forming in your lists.  It will give you a greater understanding of what truly makes you happy.  You will find the things that are worth pursuing in your life.
And just in case your happiness needs a theme song, I'd love to help you with that.  Click play.  Dance.  "Clap along if you feel like happiness is the truth."  You're welcome.
What things make you happy on a daily basis? What little things make you crazy happy?  Comment here.