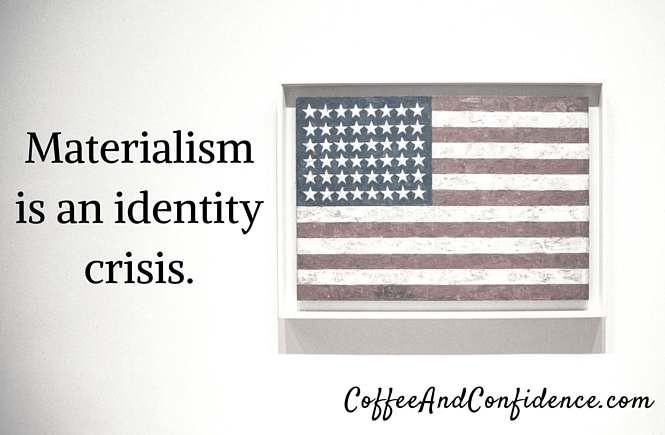 It's July 4th, Independence Day, and 2016 is officially half over. The "year of clearing" has proven to be just that thus far.
My journey toward minimalism is still underway. Although it seems strange and satisfying at the same time that I've stuck with it this long. Often new ideas that strike ebb after only a few weeks.  Six months have come and gone and I'm still feeling highly motivated.
I have been consistent with my weekly decluttering habits each month. My hired motivation came every Friday to help and we tackled the dragon together.
Some days we scrubbed out cupboards in the kitchen.  Some days we vacuumed spiders out of the basement. Other days she only listened to me ramble about memories while I sorted through and released old letters and photographs.
I filled my car almost every week with boxes and bags for donation.  I anxiously watched through the window on trash days to see if the garbage men would refuse to take everything I'd put out on the curb.
Week by week, I emptied every square foot of my house of things.  I touched every single item and I made a decision about each one.
Trash. Donate. Keep.
With each decision I declared my independence from stuff.
I had to get clear about the truth about me. Who I really am and what I'm really about.  I realized with more clarity that much of what I owned was for the sake of a false identity.
Books to prove I was a philosopher, artist, musician.
Photos to prove I'd been here and there or met this person or accomplished that.
Duplicates for "just-in-case."
Dishes for "if" the occasion arose.
Complete collections of this and that to prove I had it all, even though I never used it.
When I realized none of those things made me anymore of who I am, it was easy to let go of all the stuff that was weighing me down. All that stuff was causing me to believe falsehoods about who I was. A fantasy self.
Now that it's gone, I can just be me.
Minimalism isn't about having nothing.  Minimalism is about declaring your independence from the lies your stuff tells about you.  Creating space where you're free to be yourself.
Minimalism is also about pledging allegiance to that which is most important to you. People and passions. Suddenly you have time and energy to invest in relationships and meaningful work.
My house isn't empty by any stretch.  We still have plenty. More than enough, even.
I'm much more aware, however, of what we use, what we love, and what really matters. And I'm excited to see what my life will look like when I finish whittling down what doesn't belong and polish up what remains.