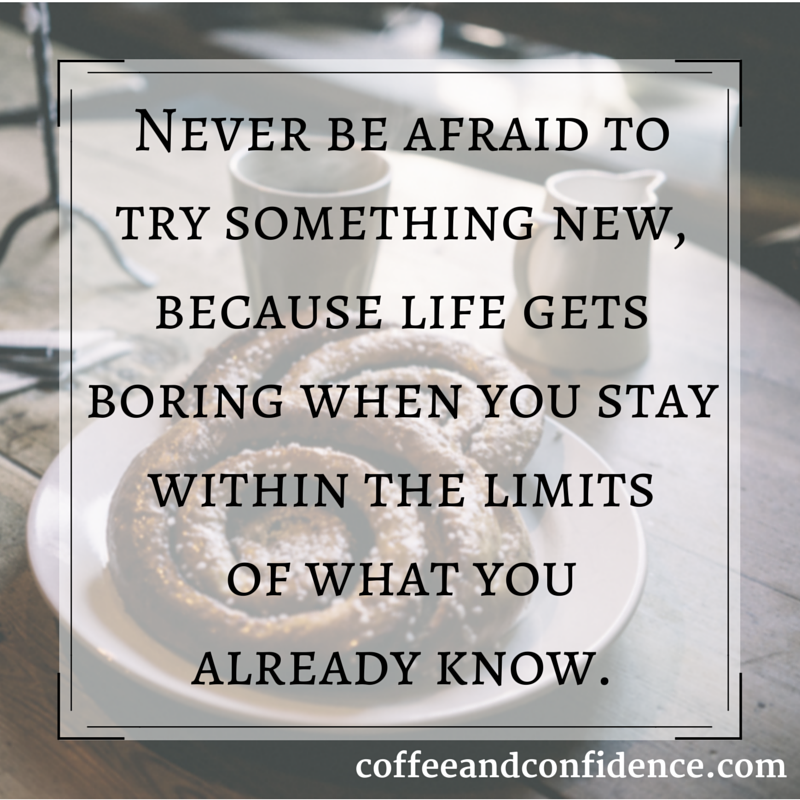 Trying new things is essential to keeping your creativity active and strong.  Creatives' view of the world is bright and colorful and lively.  We keep it fresh by introducing interesting things.  You savor moments, smell roses, sip your coffee.
Of course, then things get stagnant sometimes and you start to feel blocked.  You need something to shake up the routine and inspire.  A new experience.  A new place.  A new thought.
New opportunities aren't always readily available.  It's not always possible to jump in the car and head to a craft fair or museum or beach.  Not everyone can jump on a plane and go sample another culture or fly over mountain ranges.
However, there are lots of ways to shake up your routine and give your brain some exercise.
Here are 10 suggestions:
Write a letter or journal entry with your non-dominant hand.
Brush your teeth with your non-dominant hand.
Shower in the dark.
Close your eyes while you get dressed.
Read a book up-side down.
Count by sevens in your head.
Try 2 new foods in one meal.
Pick an emotion and try to think of 5 words or more that describe it.
Try to list all the items under your kitchen sink without looking.
Sniff vanilla extract when you wake up in the morning.
I'm not sure about the science behind trying new things, (or old things in new ways) but I know that it will cause your senses to become more alert.  Trust me, showering in the dark takes skill.
You don't have to eat squid or visit the Metropolitan Museum of Art to freshen your perspective.  Try something new right at home and hone your senses.
What are you going to try that's new or different?  Comment here.