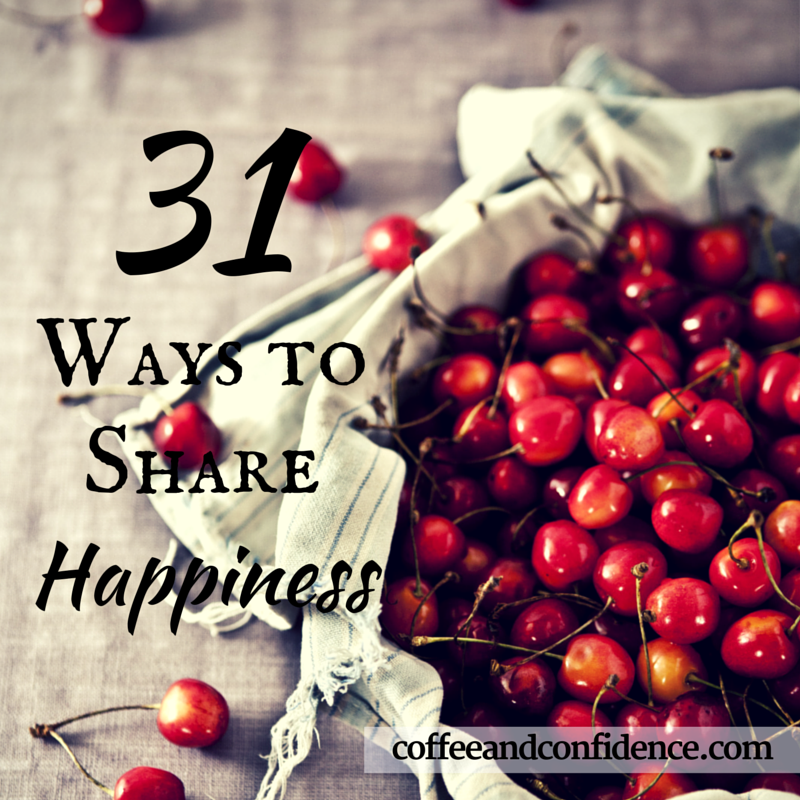 Have you ever been in a funk and out of the blue someone does something nice and completely unexpected for you?  Sometimes the littlest things can turn your whole day around.
I remember one time when I was having a rough day.  It just seemed like I was behind on everything and all my plans were falling through.  My mood was going from bad to worse which is never helpful on bad days.  I decided to swing through a local coffee shop drive-thru for a cup of coffee.  I needed something caffeinated to keep me from calling the day an utter waste.
I ordered a medium coffee and a muffin and pulled up to the window to pay.  The manager of the store handed me my coffee and muffin bag and told me that my order was on him.  They were randomly picking customers and giving them their orders for free.
My coffee and muffin cost less than $3 but the gesture meant so much to me on a day when everything seemed to be going wrong.  Now I can't even remember the specifics of that day, except that my favorite coffee shop gave me free coffee and changed my mood completely.
---
You can be on the look out for opportunities to do small things to perk up someone else's day.  Here is a list of 31 little ways to make someone's day.  Go crazy! Try one a day for a whole month!  Take note of the reaction of the person receiving your kindness and also how you felt doing it.
31 Ways to Share Happiness
Send good morning text
Tell a lame joke (is there any other kind?)
Buy a coffee for someone
Give someone a flower, even a weed (buttercup not a dandelion)
Write a poem (maybe a haiku)
Give a card
Balloon (animal)
Share a book
Sing a song for someone
Wish a very merry unbirthday
Dedicate a day to helping someone
Bake cookies/ cake
Say I love you
Send a selfie and message saying "I'm wearing the smile you gave me."
Share a YouTube video
Go for ice cream
Bring socks, underwear, razors, toothpaste to homeless shelter.
Visit a shut in
Send quote or scripture
Leave a 50% tip
Pay someone's parking
Put coins in the soda machine
Deliver dog food to the animal shelter
Leave coupons with products at the store
Give a gift card or cash to a stranger
Buy diapers for a new mom.
Babysit for young couple for free
Send flowers to someone at work
Deliver a dozen donuts to a garage
Leave a roll of quarters at the laundry mat
Share this post!
Share a story of a time when someone did something little for you that completely made your day in the comments.