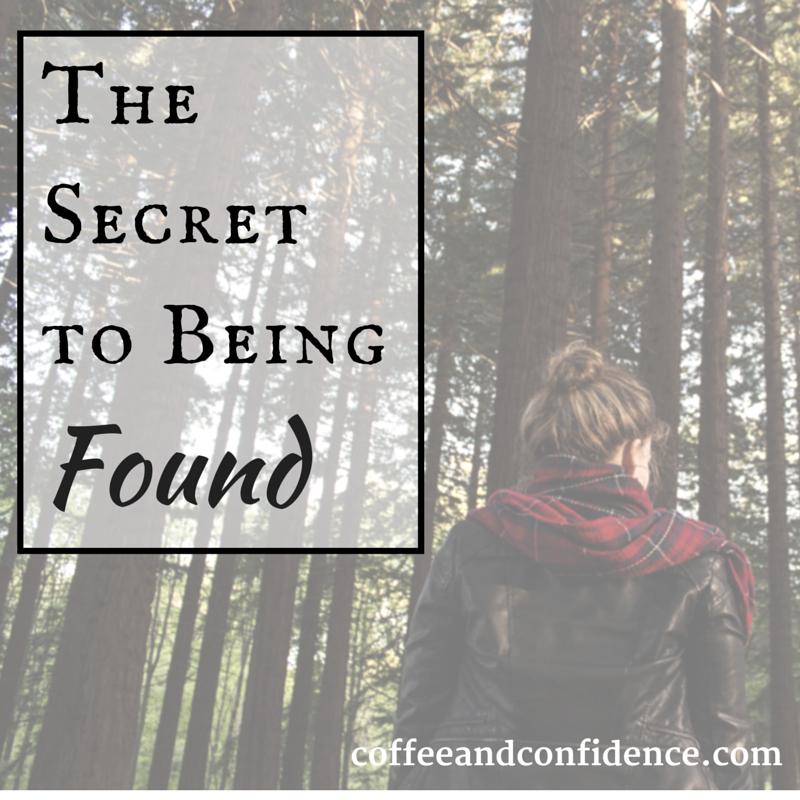 No matter what sort of creative work you do, you want to be found.  You want someone to read your book, buy your art, listen to your music.  You know someone will benefit from it and appreciate it.
But how do you get your work in the hands of the right people?
How will they know that you exist?
Self-promotion is the pits.  If you're like me, wandering around with your work, singing, Lookie what I can do! just doesn't come naturally.  Let's face it, the people who do that really annoy us.  However, you can't be found if you're not findable. <—- Real word.  I'm ignoring the red squiggly line.
I've got two tips on being found.
#1. Hang out where the people are.
Simple, right?
Except we've just run smack into the introverted paradox.  We like solitude.  Exposure to people means expenditure of energies.  Energies we use for our creative work.  Work we want to share with people.  But exposure to people means expenditure of energies.  Aaaagh!!
The thing is, we introverts really do like people.  Actually, we like them a lot.  Maybe even obsessed with them.  Maybe I'm speaking for myself.
People fascinate me.  I want every individual to enjoy clarity of purpose, simple beauty, social responsibility.  That's why I write.  If I was only concerned with myself, I would only read and gather all the knowledge for myself.
So how does an introvert find people?  People hang out by the thousands.  We flock together with like-minded people.  We can't help ourselves.  We're simply drawn to others we with whom we relate.
Find a local club of musicians, join a writer's guild, contribute to a forum or group, comment on some websites.  The internet makes it easy to contribute without the face to face fumbling.   Make your presence known by being helpful.  You don't have to lead a discussion, just add to it.
Which brings me to #2.
#2. Give yourself away.
It seems counter intuitive on a couple of levels but it works.
Making money isn't the reason why creatives do what they do, but it's a nice side benefit.   If someone is willing to pay for our work, we know they appreciate it.  However, people aren't likely to give their money to someone they don't know anything about.  Giving away some free content is like introducing yourself to a stranger.  Not your best work, obviously, but something small.  Like an hors d'oeuvre.  To whet the appetite.
Giving your work away is a nice treat, but it's not as effective as giving yourself away.  When someone feels like they really know you, they will buy your work because it feels like they get to keep a piece of you.
You do it, too.  You collect your favorite author's books.  You buy albums and artwork from the artists you relate to.  These people aren't available to have coffee with you in person.  But you can have your coffee and enjoy their work.  It's close enough.
Giving yourself away has less to do with your finished work, and more to do with the process.  People want to feel like they are involved in the process.  It makes the relationship more intimate and they feel attached to you and your work.
Share your doodles.  The lines to a song you came up with at breakfast.  The outline to a new book you want to write.  If your pain or frustrations produce art, share it.  People will feel like they were with you from the beginning.  They become emotionally involved with your creativity, and will become your biggest supporters.  If you fail, they will feel it.  If you succeed, they succeed with you.  They want you to succeed.
---
I know this is tough for you creative introverts to wrap your minds around.  I'm still working on it too.  But do these things and someone will find you.
Find people who are like-minded.
Contribute to the conversation somewhere so people will know you exist.
Give some free content.
Share some intimate pieces of yourself.
NO PERFECTION ALLOWED!  They want the real you.
The best part is, people are sharers.  One person will tell 10 more people about something they've found that they really like.  Eventually, you'll be deciding what to keep for yourself instead of what to share.
Who are some of your favorite authors or artists that you feel connected to because they shared the process with you?  What are some things they shared?  Comment here.