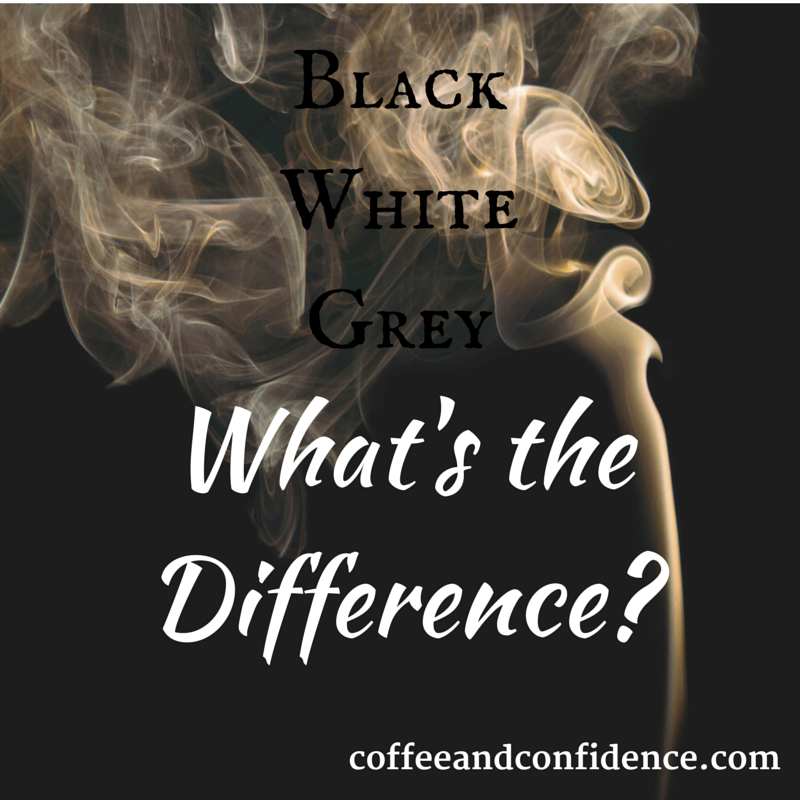 Let's face it.  The times of clear cut boundaries and obvious good vs. evil scenarios are over.  Life is messy.  There's a swirling mass of information and media being forced on us daily.  Right and wrong are relative terms.  And getting through life with integrity and consciousness takes an extreme amount of effort.
In a world of shades of grey (haven't read it and resent that the term is now associated with porn), anything that can be considered black or white will eventually have its merits questioned.  People want to know what's the difference?  What makes one thing better than another?  How do you know which is right or wrong, good or bad?  Who makes the decision?
I was having this conversation with my 13 year old son one afternoon while in the car.  He was dealing with someone questioning his personal standards of life.  He knew it mattered what he consumed and there was a line between what was good for him and not but he wasn't sure how to put it into words.
We often find ourselves in the same boat.  You may have a standard of living, beliefs that shape who you are, and morals that guide your choices.  It never fails that someone somewhere will have a difference of opinion or feel threatened by your stance and feel the need to express their views as right and put your beliefs on trial.  While you feel comfortable and justified in your values, verbally defending them isn't always so easy.
So, trying to put it into perspective, I asked my son, What's the difference between drinking a soda or drinking alcohol?  Neither one is really good for you, so what's the big deal?
His response was very telling.  He said, "There's a big difference in the side-effects."
There's wisdom dripping from that one sentence.  The side-effects make all the difference in whether something we consume internally is beneficial or detrimental.
Just because two products are offered to you in the same medium, whether video, audio, or text, doesn't make them equal.  The value of anything you consume is found in what benefits you walk away with.
What thoughts are you left with after watching a video?  What language are you becoming familiar with after reading a certain genre of books?  What feelings are you left with after listening to the latest tunes?  Are you comfortable with these side-effects?  Do they stay within the guidelines of your own personal standards of living or are you compromising your integrity and morals?
Sometimes there are more obvious lines of black and white.  And times when the people we associate with will readily agree with our decisions.  But when the lines are blurred and others may feel like there is no difference and want to challenge your decision, think about the take-away value of what you're consuming.  Sometimes that's all the difference between one video and the next.  One song or another.  The lingering side-effects.
You make the decision.  No one else can decide what's right for you.  Don't be bullied into letting down your standards or moving your boundary lines.
If you feel like something you've consumed is just mental clutter or leaves you with an uncomfortable feeling then avoid it.  You don't need more mess in your life.
When you feel like you're benefiting from something, keep it, do it, enjoy it.  No explanation necessary.
Have you ever felt the need to justify your moral boundaries?  Give an example of a "shade of grey" that you've taken a stand on.  Comment here.