HI! My name is Miranda. I'm a writer, creative, stay-at-home and homeschooling mother of 2, and recovering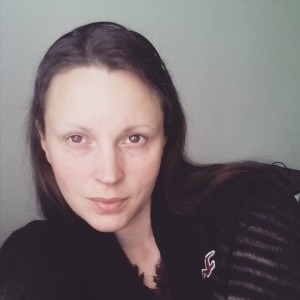 accumulator of stuff.
I help women who feel suffocated by the stuff in their homes and unending list of responsibilities clear the clutter, declare their values, and develop a lifestyle of spaciousness.  Inside and out.
I know what incredible stress and overwhelming hopelessness clutter can cause. As a mother of two children with ever changing interests, a wife of an electronics geek and LEGO enthusiast, and a self proclaimed bibliophile, I know first hand how quickly stuff can take over. I also know how freeing it is to create space once again.
How can I help you?
If you feel like your stuff is closing in on you or you no longer have the space to live the life you want, join me in the quest for clear surfaces, empty closets, open spaces, and a calm spirit. I will share with you the lessons I've learned while decluttering my life every week. New posts are published every Wednesday.
If your schedule is too cluttered to visit Coffee & Confidence every week, subscribe to the newsletter and get the latest content in your inbox. No worries. No fuss.  Plus, you'll get my Ease into Minimalism 30 Day Declutter Challenge free to download to help start you off in the right direction.
My story.
I got my first cleaning job when I was 12 years old. As an adult, I owned and operated my own housekeeping business for nearly 3 years. I've helped dear friends sort through, pack up, and move years of accumulations. I've witnessed the dirty secrets of cluttered homes from the modest home to the magnificent.
For years I thought we needed more space, better organizational skills, and more convenient storage solutions to conquer clutter. But when clutter started squeezing me out of my own home, I decided enough was enough. I needed a real solution. A lifestyle of less.
What's your story?
We all have struggles with clutter and excess. I'd love to hear how you are dealing with it in your own life. You can contact me, make a comment, or share your clutter/decluttering story by emailing me at miranda.coffeeandconfidence@gmail.com or you can follow me on Facebook, Pinterest, Instagram or Twitter! I read every comment.
You are not alone.
There is hope on the other side of clutter. You CAN have a spacious life. A life full of value and contentment with less stuff.
Thanks for joining me here on Coffee & Confidence. I look forward to sharing this journey with you!