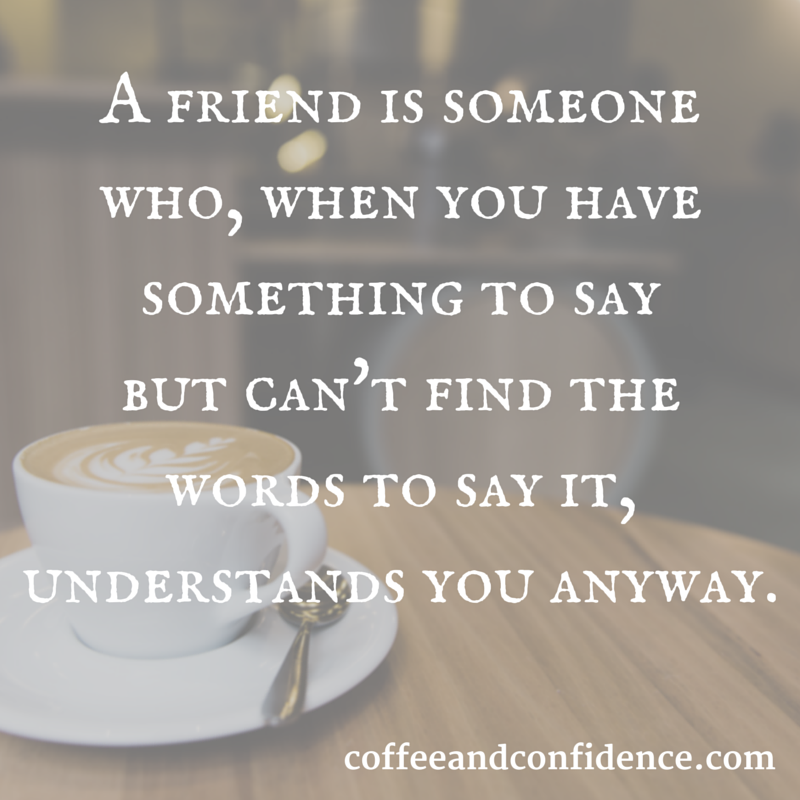 They say as you get older your circle of friends gets smaller.  Because you stop putting time into things that don't matter and really invest in the things that do.  You find out who your real friends are and you quietly let the others fade into your past.  Quality versus quantity.
Introversion is a common phenomenon in creatives.  We look inside to deeper depths.  We find meaning there.  The superficial is frustrating clutter we have to paw through to find the real substance in life.  We relax on the bottom line and communicate in the language of significance.
Introverts think so intensely yet our voice is seldom used.  Thoughts which make sense while free-associating in our minds exit our mouths in a jumbled mess of disorderly context.  Frustrating to say the least.
Mostly, I just want to be left alone… until I don't want to be left alone. – Me
Friendship is work for me.  I enjoy my own company so much I have to remind myself that it's necessary to reach out to others.  Usually it strikes me at a time where I can't figure life out on my own.  Then I'm left wondering, who can I talk to?
Those dry spells are the times when you should be looking for ways to invest in relationships.  I know it's hard, but an introvert's closest friend is likely going to be another introvert.
The problem is, we don't hang out at parties.  We don't announce our presence.  We don't advertise in the classifieds.  MWIF (married white introverted female) seeking coffee drinking friend who enjoys books, lulls in conversation, deep philosophical discussions and is not easily intimidated or offended.
Listen up, my creative friend.  You might actually have to go looking for someone to connect with.  You might have to initiate the first contact.  You won't die.  Promise.
Finding someone to connect with may not be as hard as you think.  Likely, there is another quiet person in your social circle who hasn't introduced their presence into your life yet.  They're just observing and not talking, like you.  Maybe in the same room.  Maybe with the same thoughts.  Maybe one invite to coffee is all it will take.
And, don't worry about the conversation.  When you find someone who is equally awkward and deep and philosophical, you won't have to be concerned by how well you can voice a thought.  Understanding will just come.
How would you suggest an introvert go about connecting with other introverts?  Leave your comment here.